When it comes to holiday decorating, the tree is the focal point. Whether you're just making the switch from fresh cut to artificial or your current artificial tree has seen better days and needs replacing, these tips will help you choose the right tree for your home in your Florida retirement community:
• Identify the space first. Before you start shopping, decide where the tree will go and measure the space for both width and height. Don't even look at a tree that won't fit your space. Remember that faux trees come in wide, narrow, super-narrow and even one-sided, with a flat side that goes against a wall. You should also consider where the tree will be stored when it's not on display.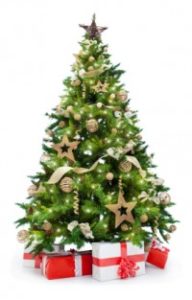 • Consider lights. Do you want to add the lights yourself or would you prefer the convenience of a pre-lit tree? A pre-lit tree is easier to set up and decorate, but you can't change the lighting from year to year.
• Type preference. It's up to you and the holiday decorating statement you want to make in your home in your Florida retirement community. Your options are virtually limitless – spruce, noble, fir, redwood, pine, etc. You can get a realistic-looking tree that will be hard to distinguish from fresh-cut or a clearly artificial tree in colors ranging from silver to cotton-candy pink and even striped like a candy cane.
You'll find great bargains on artificial trees at discount stores, but the boxes tend to be big and heavy. You might find it easier to order online and have your tree delivered directly to your home in your Florida retirement community.