It's never too early – or too late – to think about your retirement years and make plans to assure that you'll be able to enjoy the lifestyle of your dreams. Whether you're looking forward to a leisurely Florida retirement or you want to travel around the world, making it happen will take planning and preparation. To get started, answer these questions: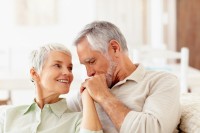 • How much income will you need? A good rule of thumb is that you'll need 70 percent of your pre-retirement income to maintain your lifestyle, but that's just a starting point. Do a realistic estimate of the expenses you expect to have based on the lifestyle you want, then figure out how you'll get the income you need. A tip: Look for creative ways to generate income after you retire. For example, instead of putting your cash in a savings account that might earn just a few points of interest, consider making loans that could return as much as 10-15 percent.
• What type of home will fit your lifestyle? Do you want a yard large enough to allow for outdoor gardening or are indoor plants more to your liking? Do you expect to have a lot of houseguests (something common in Florida retirement areas) and want to be able to accommodate them with a guestroom? Do you want to be in a community with amenities and neighbors with similar interests?
• Will you want or need assistance with meal preparation and/or housework? You need to consider the availability and cost of these services.
• How do you want to spend your time? Make a list of the hobbies and interests you enjoy now, as well as the things you've always wanted to do as part of your Florida retirement. Look for a location that can meet your needs now and in the years ahead.
Of course, this is just the beginning of the retirement planning process – but the sooner you start planning, the sooner you'll be able to make your retirement dreams come true.