Your Florida retirement in Lake Ashton might seem like one long, wonderful vacation – but the reality is, you're probably going to want to take a real vacation every now and then.
Florida offers an abundance of opportunities for day trips and short getaways that you'll enjoy. Even better is that you can take your dog with you on many of these trips. An increasing number of hotels and attractions are welcoming pets and even providing special accommodations for them.
Most attractions that allow dogs inside require that they be leashed, although many dog parks and some beaches allow dogs to run free. If you ever let your pup off leash in a public place, be sure it's always under voice command. Many of the large attractions that do not allow dogs provide kennels so your pet can be safe and comfortable while you're inside.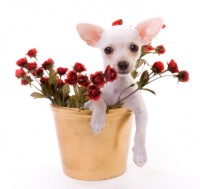 Some general tips for making vacations during your Florida retirement as happy for your dog as they are for you:
• Inquire about pet policies ahead of time. Don't assume Fido will be welcome.
• Be sure to bring plenty of drinking water and food for your dog, and remember to bring any medications your dog might need while you're away from your Florida retirement home.
• Make sure your pet has identification and proof of vaccinations. Collar tags should include your cell phone. Microchips are good, but a collar tag is likely to produce a quicker return if you and your pet get separated. Many hotels and attractions insist of proof of vaccinations, so bring a tag or certificate with you.
• Plan your travel so you never leave your dog in a parked car, not even for a few minutes. Temperatures inside a closed car soar quickly to deadly levels, even in the shade and even when it doesn't seem that hot outside.