One of the great benefits of retirement in Florida is the abundance of interesting places to visit that are within less than a day's drive. And if you want to travel further than you can comfortable do by car, air fares to and from the Florida airports that are convenient to LakeAshton can get very competitive. If your Florida retirement lifestyle plan includes travel, we'd like to offer these tips to help you save money on your journeys:
• Travel mid-week and off-peak. When you're not tied to work or school schedules, you can travel when others don't – and take advantage of lower rates offered during those times. Another bonus of being flexible in your scheduling is avoiding crowds.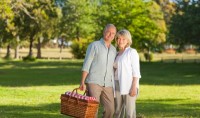 • Check for discounts. Hotels, restaurants and attractions often offer discounts to members of groups like AAA and AARP or simply to seniors past a designated age. Always ask if a discount is available.
• Use a travel-related credit card and join rewards programs. Those points can add up – especially if you focus on just a few programs and let your points accumulate. The key is to take the time to understand each program so you can get the maximum benefit from it.
• Sign up for email notifications from your favorite travel brands. Often great airfare and hotel sales are not advertised. Get those alerts and use your flexible Florida retirement schedule to take advantage of them.
• Be aware of freebies and extra charges. Look for hotels that offer free breakfasts, complimentary happy hours, and other no-charge services. Pay attention to the details, such as extra charges at hotels for parking, internet access, and so on.
• Take your own snacks and special foods. When it's practical to do so, bringing your own food items will help keep the cost of vacation meals down.