One of the beautiful things about retirement is that we have time to do things that we couldn't do while we were working, such as taking advantage of the volunteer opportunities offered by Winter Haven Hospital near Lake Ashton, Florida.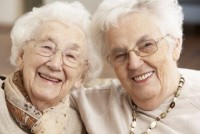 More than 350 volunteers ranging in age from 14 to 90+ give their time to the hospital in a variety of capacities, including the Ambulatory Surgical & Diagnostic Center (ASDC), pre-admissions, emergency room, gift shop, medical staff office, patient information desk, radiology and more. You'll find volunteers working in virtually every hospital department – no medical experience necessary.
Each volunteer is carefully screened, including a background check, and personally interviewed to match their skills, talents and interests to the hospital's needs.
The hospital provides a health screening free of charge (required for all new volunteers), along with a comprehensive orientation and training in your particular service area. Volunteers must wear a photo identification badge and be in uniform according to applicable dress code while on duty. Uniforms range in price from $20 to $32.
If working in the hospital isn't your choice of Florida retirement activities, consider getting involved with the Winter Haven Hospital Foundation. The Foundation provides philanthropic support to the hospital and the Regency Center for Women & Infants. By contributing time and funds to the Foundation, you'll have the opportunity to touch every part of the community by facilitating outreach programs, support groups, charity care and health fairs.
All volunteers are invited to join the Auxiliary. Dues are $5 per year.
If you have an interest in helping others, you are qualified to be a hospital volunteer. Hours are flexible. The rewards are priceless.