Meals on Wheels is the oldest and largest organization in the U.S. that focuses on senior nutrition programs, with more than 5,000 local groups serving more than 1 million meals every day. Meals on Wheels of Polk County, Florida, offers a tremendously rewarding volunteer opportunity to incorporate into your retirement lifestyle.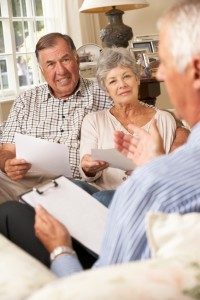 The mission of this essential agency is to provide hot, nutritionally balanced meals and daily contact to homebound residents in the Polk County area, which includes Lake Ashton. There are plenty of ways you can help, including:
• Meal delivery. Volunteers use their own vehicles and choose the day(s) they deliver meals. Delivery time is usually 10 a.m. to noon, Monday through Friday. In addition to regular routes, there is a need for substitute drivers to be on call for when the scheduled driver is unavailable or during seasonal need fluctuations.
• Food service. These volunteers help in the kitchen preparing meals and packing hot and cold boxes for delivery.
• Thrift store. Volunteers staff the thrift store, which generates one-third of the agency's funding. The store also accepts donations of clean clothing, furniture and household items.
• Fundraising. Volunteers help with the agency's two largest annual fundraisers (a golf tournament and a silent auction) as well as with other efforts to generate the income needed to maintain operations.
Volunteers who have direct contact with clients provide a valuable human connection for the recipient as well as do a safety check and alert the agency when additional needs are indicated.
Volunteering with Meals on Wheels lets you enjoy your Florida retirement in a very special way by making a difference in the lives of seniors who need help.