Even though Florida winters don't include snow, the temperatures can drop enough to make retirees want to stay inside more than you do during the rest of the year. With holiday events over, here are some things you can do indoors to avoid a post-Christmas letdown: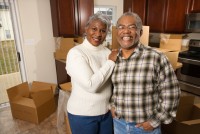 • See a movie. For big-screen viewing of first-run films, visit any of the theaters in the Lake Wales area. Or invite some friends over to watch your favorite movie or television show at your home in a Florida retirement community. Offer simple refreshments or make preparing them with your guests part of the fun.
• Visit an indoor museum or gallery. The Lake Wales Museum & Cultural Center is housed in a restored 1928 Atlantic Coast Line Railroad depot and contains railroad memorabilia and other historical items. The museum has various exhibits that rotate throughout the year, award-winning art, and a gift shop stocked with unique items at reasonable prices. The Lake Wales Arts Center hosts rotating exhibitions, concerts, workshops, family days and a film series in the former Holy Spirit Catholic Church, a fine example of Spanish Mission-style architecture built in 1927.
• Check out the indoor attractions. Many of Central Florida famous (and not-so-famous) attractions include plenty of indoor activities which are ideal for chilly or rainy days.
• Enjoy the Lake Ashton Clubhouse. Take courses, go bowling, watch a movie, exercise, swim, play billiards, work on your favorite arts and crafts activity, swim, check out the computer lab and more – all in air conditioned comfort. It's a great place to entertain your winter guests and meet new friends.