It's spring, and if you're fortunate enough to be enjoying Florida retirement, you have a lot for which to be grateful. We asked some Lake Ashton residents for thoughts on how to celebrate gratitude during this lovely season and all year. Some ideas we heard: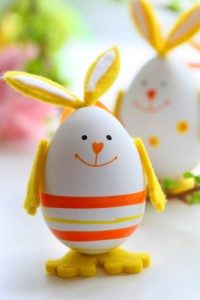 • Instead of an Easter basket full of candy, have a blessing basket. Write down things that you're thankful for on pieces of paper and place them in the basket. Schedule a special time to read those blessings out loud with people you care about.
• Send a care package to a service member stationed overseas. If you don't know anyone personally, check out www.anysoldier.com.
• Send a hand-written thank you note to someone who has done something you appreciate – no matter how large or small, recent or long ago. No emails or text messages; make it a handwritten note on real paper mailed through the post office.
• Praise someone for a job well done. Even though you're living the Florida retirement lifestyle, you encounter people who are working all the time. When you see someone doing a good job, stop and tell them – and tell their boss as well.
• Donate things you aren't using that are in good condition to a worthwhile cause. It's the perfect time of year to do some clearing out of things you've been accumulating.
• Volunteer! There are an abundance of places in the Winter Haven area that provide rich, rewarding volunteer service opportunities. Volunteering is one of the best ways to demonstrate your gratitude.