Even though you've chosen to spend your Florida retirement living in one of the world's most popular vacation destinations, you're still going to want to travel – and when you do, you'll want it to be something special. Consider a trip that includes staying in one of these stunning eco-friendly hotels: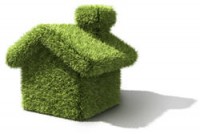 Proximity Hotel, Greensboro, North Carolina. This green hotel boasts more than 70 sustainable practices, including a vegetated restaurant rooftop and 100 solar panels to heat 60 percent of the water for the hotel and restaurant.
Mandarin Oriental, Las Vegas, Nevada. The hotel's façade maximizes natural light while blocking heat. Furnishings are toxin-free and the sushi bar serves sustainable fish.
Inn by the Sea, Crescent Beach, Maine. To minimize the lasting effects of hotel operations, the focus is on all things local – which creates an interesting change of pace for someone enjoying Florida retirement. All amenities are packaged in recycled materials, only non-toxic cleaning products are used, and heat comes from biofuel and solar energy.
Hotel Terra, Jackson Hole, Wyoming. Much of the structure is made of recycled material and energy sources include solar, wind and hydro power.
Hix Island House, Isla de Vieques, Puerto Rico. Designed to catch cooling winds, this island retreat runs on batteries charged through solar power. It also recycles rainwater and returns greywater (wastewater from sinks, showers and baths) to the environment.
h2hotel, Healdsburg, California. With a roof that filters rainwater, this hotel provides guests with complimentary bicycles and uses solar power to operate.
Concordia Eco Resort, St. John, Virgin Islands. A stay here is like living in a luxurious tree house. Units feature composting toilets and solar-heated showers.