One of the realities of Florida retirement is that you'll probably have a lot of overnight guests.  After all, when you live in the vacation capital of the world, friends and family from all over the country and even the world want to visit.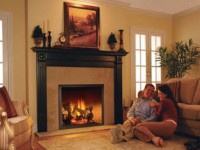 Stock the guest room in your Florida retirement home with these items to make it welcoming and cozy for your visitors – no matter how many you have or how long they stay:
1. Luggage rack. Even if you have empty space in drawers and the closet, people appreciate a place to put their suitcase that's easy to get to without being in the way.
2. Tissues. Don't send your guests to the bathroom when they have to blow their nose.
3. Robe. Choose a neutral style in large or extra large, and light weight (appropriate for Florida warm weather).
4. Good reading/bedside light. Make it comfortable to read in bed, and easy to turn out the lights without getting up.
5. Pitcher and glass (or bottled water and glass). Whether your guests are simply thirsty or prefer to take medication in the privacy of their room, make it easy and convenient.
6. Waste basket. It doesn't have to be large, but provide a place to toss the airline tags clipped off luggage and other bits of trash.
7. Scissors. Give them a tool to clip tags from things they may buy or stray threads from their clothes.
8. Alarm clock. Choose one with a visible display that's simple to operate so your guests don't have to depend on you for their wake-up call.