Planning a vacation with the family? One of the beautiful things about Florida retirement in Lake Ashton is that you don't need to travel to visit some of the world's most popular vacation destinations.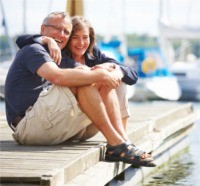 Whether you choose a stay-cation or you decide to travel with your family, these tips can help keep your adventure fun and stress-free:
• Who is paying for what? In the early stages of planning your vacation, decide who will pay for what so that feelings don't get hurt, no one gets embarrassed, and no one gets stuck with a bill they can't afford.
• Make sure the destination has something for everyone. At the risk of repeating ourselves, this is what makes a Florida retirement stay-cation in Lake Ashton ideal.
• Consider the weather. Be sure everyone understands what the weather conditions will be at the time of your trip and that they're prepared to deal with heat, cold, rain or whatever.
• Plan some down time. As much as you love your family, there's such a thing as too much togetherness. Discuss in advance that you need your own "alone time" and you expect others do as well. Then don't be shy about being the first one to break away for a nap or time with a book.
• Schedule time with the grands. Of course you love your adult children, but there's a special relationship between grandparents and grandkids that can best be cultivated when the parents aren't around. Plan activities when you can be alone with the grandchildren, either in a group or one-on-one (depending on how many you have). Their parents will appreciate some time to themselves as well.
• Get a group picture. Though you'll likely be snapping pictures throughout the trip, get a group photo with everyone in it. Use a good camera. If possible, hire a professional photographer to shoot the picture; if not, get a friend or fellow tourist to take it. You'll treasure this memento forever.