Retirement is something that most people look forward to and start counting the days as they get closer. Yet once you have all of that new-found free time, how are you going to spend your retirement? It is easy to get stuck in a rut or stuck doing nothing at all if you don't put some thought into it. To avoid becoming a couch potato, here are some ideas to help you make the most of your retirement.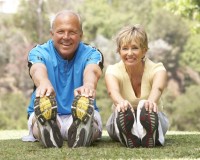 For many people, their careers and those of their children have meant that the family has moved around and is now spread out across the country. If you're not tied to your current location or want to move closer to family or friends, now is the perfect time to make that big move. A retirement community in Florida, such as Lake Ashton, is a popular choice not only for all of the amenities and beautiful homes on offer, but also because of the warm weather and appeal to out-of-state family and friends. A trip to Florida is a big draw, making it easy to get friends and family to come visit.
Of course, with your free time, consider doing some travelling of your own. Travelling within the US is a great way to see this amazing country full of so many natural wonders and learn more of the country's history. Many Lake Ashton homes even include special garages for motorhomes so you can travel in comfort. Retirement is also the perfect time to travel overseas and learn about new cultures and visit places you've only dreamt of in the past.
Don't believe the saying that you can't teach old dogs new tricks. It's not true at all. Retirement gives you the time to go back and learn that language you always wanted to learn or follow up on those piano lessons you wish you'd stuck with as a kid. If you do have a dog, you can both learn some new tricks and take up agility training.
A retirement community in Florida is a great place to make new friends and you may find new activities and interests through them. One way to help build those new friendships is through volunteering. Find a cause or organization that appeals to you and get actively involved. Food kitchens, animal shelters, mentoring programs and more are just some of the ways you can give your retirement meaning.
Whether you're traveling, improving your golf game, mentoring young children, or blogging about all the things you get up to in your retirement, you'll find that an active retirement will keep you happy and feeling young at heart.