Spring Break in Daytona Beach and moving down south to a Florida retirement community represent two very different stages of people's lives. Both have become associated with stereotypes, rightly or wrongly. In his show United Shades of America, W. Kamau Bell, a sociopolitical comedian, explores these two rites of passage in many people's lives and comes up with some pleasant surprises, especially on his visit to Lake Ashton.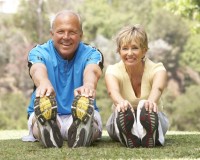 Spring break in Daytona is synonymous with college kids letting loose, partying, and drinking until the early morning hours. This is supposed to be the time in your life when you can be free and have fun, and maybe even find a bit of romance. What Bell finds is that the reality doesn't always seem quite as charming.
Retirement and retirement communities may not conjure up images of a party lifestyle, but after his visit to Lake Ashton, an exclusive gated Florida retirement community, Bell has a whole new view of retirement. "I can tell you that those retirees are living the rest of their lives as if it is spring break … just with way less of that "Wooooooooo!" you hear at the beach over jello shots."
Instead of the frantic rush to fit in as much fun as possible that he found with the young spring breakers, at Lake Ashton it's a different approach. "There was an immense calm wafting off of the people I met. They weren't working as hard as the kids to have fun. They were just doing it."
And there's plenty to do at Lake Ashton. Golf, tennis, shuffleboard, bowling, swimming, surround-sound theater, billiards, arts and crafts, bocce ball, a library and game room, and much more. As Bell says, "What's not to like? They get up when they want. They go to bed when they want. They have a hired staff of people to plan all their good times."
There may be a full-time social activities director, but you can always make your own plans, down to setting up dates. Bell even met a newlywed couple who had found love at Lake Ashton.
Coming away from his visit to Florida, Bell suddenly found himself feeling better about getting older, especially if he could retire in a place like Lake Ashton. Retirement in such an ideal setting opens up a whole world of activities and possibilities.