After a summer spent traveling or taking part in the many local activities people enjoy as part of their Florida retirement, you may have started to sit back and relax this fall. Maybe you're not getting out for quite as many long walks or laps in the pool and you may have indulged yourself at Thanksgiving, resulting in feeling a bit more lethargic and not as healthy as you could be. Fortunately, this is the time of year when many of us start making resolutions to get healthier and there are all sorts of apps to help, no matter what the need.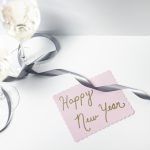 We all know that a sedentary lifestyle isn't good for us. Sitting for too long presents a variety of health risks. To prevent yourself from turning into a couch potato, try the StandApp, which offers simple reminders at set intervals of time to simply stand up. Once you're up, the app also suggests easy exercise options to try.
An important part of staying healthy is taking prescribed medications as directed. The iPharmacy Drug Guide & Pill Identifier app helps you track your own medications, as well as identify thousands of prescription drugs. Another attractive aspect of this app is that it searches for the lowest prices of prescription drugs in your area.
While you should always turn to your own doctor for serious advice and concerns, sometimes you may have some small issue that you have questions about. The Health Tap app provides users with access to 47,000 licensed doctors across the country who can answer some of your questions. Just remember that it is not intended or designed to replace your doctor's independent judgment about the appropriateness or risks of symptoms, conditions or treatments.
Finally, if you're taking advantage of your Florida retirement and getting out and exploring various parts of the state or even traveling further afield, you may find yourself in sudden need of a doctor or dentist. With the ZocDoc app, you enter in your location, illness, and insurance information and it provides you with a list of doctors who can see you that day. It even lists available appointment times and reviews from patients.
Whether you're at home or on the go, there are a variety of apps available for your smartphone to help you stay healthy, active, and able to enjoy your retirement to its fullest.