There's a lot of preparation that goes into any move and it helps to keep a list of tasks that you can check off as you get closer to the big day. However, there are also a few important responsibilities that should be taken care of within the first month of moving into your new retirement community in Lake Ashton FL. From IDs to voter registration, here are some of the important things you should sort out as soon as you move.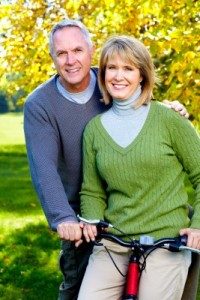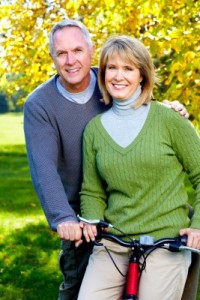 Once you've closed on your property, start setting up the various utilities. Tampa Electric Company (TECO) takes care of your electricity. For water, sewer & trash/recycling, contact City of Winter Haven. Cable TV, telephone and internet are available through MX Communications/Bright House, and Verizon. Finally, since many people at Lake Ashton like to travel, a security system from ADT might be of interest.
To make sure you don't miss any important mail, don't forget to update your mailing address. You can do that online at usps.com or you can do it in person at the Winter Haven Post Office.
Within your first 30 days, you should also get a Florida driver's license, tags, and insurance if you're coming from out of state, or at least update your information if you're moving from within state. While you're doing this, go ahead and register to vote or update your voter information. Many new residents of Lake Ashton also have boats, trailers, RVs, and similar vehicles that will also need to be registered. Typically, when registering a vehicle, you will need a Social Security card, proof of Florida insurance, the original out-of-state title and verification of vehicle identification number when registering your vehicles. There are various locations for registration, which you can find at www.flhsmv.gov/ or through Lake Ashton's resident website, ashtonliving.net.
Don't forget that pets need a license and tags, as well. This can be done through Polk County Animal Services. Remember, registering your pets, especially in a new home, can help keep them safe if they get lost.
For your own safety and well-being, consider filling out the voluntary Lake Ashton Community Emergency Response Team (CERT) survey. You can pick up and return the survey at the Lake Ashton Activities Office.
While you're at the Activities Desk, go ahead and sign up for the Lake Ashton Resident Orientation. This is a great way to learn more about the community, and meet the staff directors and your fellow new neighbors. In addition, in order to learn more about your new city, request a new resident pack from the Winter Haven Chamber of Commerce.
These are a few simple but important tasks you should include on your moving checklist. By taking care of these things right away, you will be free and ready to embrace your new life at this wonderful retirement community in Lake Ashton FL. For more information, check out the ashtonliving.net website for a wealth of additional resources to help you settle in to your new community.