The fall season in Florida is a little bit different from what many people are used to, but it's exactly that difference that draws so many people to the exceptional retirement community in Lake Ashton Florida. Warm weather, no snow and ice, and the chance to stay active and entertained indoors and out makes this Central Florida community so ideal. Just because you're still wearing shorts doesn't mean you can't enjoy some traditional fall festivities, though. Lake Ashton has organized a special pumpkin festival day trip to get you in the fall spirit.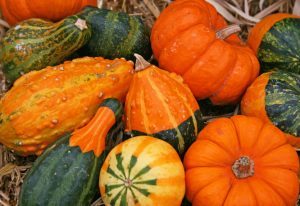 The Hunsader Farms Pumpkin Festival takes place October 28, and is considered the best pumpkin festival in the state. This fall extravaganza offers food, entertainment, games, rides, shopping, and much more. Visitors will enjoy live music and shows, charity pumpkin games, hayrides, a petting zoo, a corn maze, train rides, a chainsaw sculptor, 75 craft booths, a pioneer trades village, food trucks, and even a frog jumping championship. This and much more will keep you entertained and well fed throughout the day.
Partnering with Small World Tours & Cruises, Lake Ashton has organized this ideal day trip. Residents of Lake Ashton will enjoy the trip to the pumpkin festival in a comfortable motor coach. Tickets are $49 per person and include transportation, admission, and driver gratuity. The coach leaves Lake Ashton at 8 a.m. and returns at 5 p.m., ensuring you have plenty of time to see all the sights and enjoy plenty of great food and fun.
When you're looking for an active adult retirement community in Lake Ashton Florida, it is important to make sure there are plenty of entertainment options, both within the community and outside. Lake Ashton works to provide exceptional day trips such as this one, as well as a wealth of events and amenities on site. No matter what you're interested in, you won't have trouble finding activities and events to keep you active and entertained. If anything, you'll have trouble fitting all of your plans into your calendar. However, if you don't want to miss out on this bit of fall in Florida, sign up today by calling Gail Spence at 863-324-6032 or emailing her at gspence@lakeashtoncdd.com.