Retirement for the majority of people tend to struggle when it comes to finding a new passion for life. It is one of the biggest changes an adult will go through. People find post-retirement to be endlessly boring, mostly either sleeping or watching television. For somebody who doesn't share the same interests with their friends or family may start to get depressive feelings and may feel like there is nothing in store for the rest of their lives.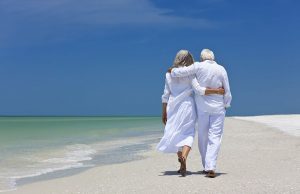 The majority of retirees realize, opening up a new door, and closing an old door is difficult. A study in 2013 showed reports that 40% of those who retired struggle with clinical depression, while 60% have a decline in health.
Although, retirement is something that those in the work field look forward to, they quickly find that the loss of a job can cause unexpected trauma. It has been proven that working provides mental health benefits such as pride, the satisfaction of learning new things, creating relationships with fellow work mates, and having daily routines that doesn't require mental decisions, such as the feelings after retirement of "what to do next". Retirees should remember to not lose these benefits, but rather take these things into consideration when experiencing new things.
It may be difficult to find a new passion, yet it is important to be open minded and positive. Relationships and friendships can be made with whatever it is someone decides to pursue after retiring. Lake Ashton most definitely is a place a person can go when they feel like their life is over. The community encourages and inspires people living there to try new things until they find whatever it is they love.
Having a positive perspective on the next chapter in life is key. Without the burden of daily job and daily routines, it gives you time to sit back and reminisce your memories of the past experiences, relationships, failures, events, and places you have traveled to. Reflecting on these things will help you recognize all of your accomplishments and time to forgive your failures and set new goals and paths for the rest of your life.
Lake Ashton Florida Retirement Community is the perfect community for those who want to enjoy each and every day of their lives after retirement. Lake Ashton provides a simple, yet positive environment. Whether you want to take a stroll outside for some fresh breeze or want to play a round of pickle ball on the full courts that are provided or work with a personal trainer, the variety of activity that the community has to offer will keep your life busy and exciting!
Health & Fitness after Retirement
The Health & Fitness Center in the community has a lot to offer. With the help and guidance of a personal trainer and a nutritionist, maintaining a healthy lifestyle is provided at Lake Ashton. A consistent exercise routine is important to maintain as those get older. There is an indoor heated pool, indoor track, indoor basketball, racquetball and pickle ball courts, a weight room, a sports and aerobic area, card room, arts and crafts room, kitchen, and multipurpose room. For those who are interested in daily, physical activities, have a wide variety of things to choose from and always have the opportunity to try something new.
Retirees who have a consistent physical activity routine are privileged to many health benefits, such as lower body weight, greater strength and endurance, increased flexibility and balance, and better mental health. Research suggests the older you get, the more active you should be.
Although, being in shape doesn't mean being super skinny or having the perfect wash-board abs or running marathons. It means having the energy to go out and live your life without getting easily exhausted. There are few steps you can take in order to stay motivated and energized to stay active, or even start that process, such as keeping a record of your weight, weight goal, weight loss/gain, the physical activity you have done and the amount of time participated. Having a support system is helpful as well. Finding some people who like to do the same activities as you can not only create positive relationships, but also will help keep you motivated everyday to never give up.
Retirement can a blessing and a curse. After spending most of your life working, following other people's rules and guidelines ends when you retire. That can be a sense of relief for people to be able to live their lives the way they want to. Retiring makes it easy for those to feel lost, scared, and sad when they finally reach this crucial milestone. It can make people feel like they are retiring from life as well, not just work.
Working through the thoughts, feelings, and emotions after retirement, it's important to remember that life after retirement can be anything that you want it to be. You have worked most of your life for this moment and it has finally come. It can be an exciting new chapter for you if you want it to be! There will be no regulations or rules to follow. You get to create your own path from now on. The biggest challenge many face is finding a new passion, how you want to spend you life, and who you want to spend it with. Lake Ashton is a retirement community that offers so many opportunities to try new things, as well as the chance to meet people your age and who are there for the same reasons. The community gives you the freedom you want after you retire to find who you want to be and there is a whole support system of people there to ensure that you get to live the healthy, life changing, and fun lifestyle most people long for when they are retired.
Sometimes, it can help being around people who are currently in the same boat as you to influence how you make your own decisions, it's helpful to see how others are dealing with the same situation. It can gives you more ideas and a better insight of what you really want for yourself and will help you determine how you will get it done.
About Lake Ashton Retirement Community Homes
Each and every home in the Lake Ashton community offer the individual comfort and features for each person/family. The homes in the community make sure each individual is in a healthy living environment, for themselves, and the planet.
The new Lake Ashton "Green" Islander Series homes, provide great insulation, energy saving appliances, and water saving plumbing appliances. The Green Certified Homes include floor coverings and paints that are guaranteed to provide and improve greater indoor air quality, ensuring a healthier living environment.
Lake Ashton's community cares about the way every home is structured and built to ensure a healthier environment. Lake Ashton's "Environments For Living" is a new program that is introducing the Islander series homes. The "Islander" homes are structured to have a better air quality, while taking it easy on Earth's resources. There are very specific building standards for the program. The Islander series guarantees comfortable, durable, healthy, safe, and energy/water efficient homes. A
All homes are cooled to each person's satisfaction, and are designed to have an open floor plan, high ceilings, natural sunlight flooding the homes, and are guaranteed to be comfortable. Many newly built homes are built to provide safety, but forget to think about comfort, but here at Lake Ashton, we care about what you want to make you feel comfortable in your home.
Some of the things that are included in all homes in the community are making sure air flow is managed at all times to evenly distribute temperatures throughout the homes, pressure balancing throughout each room to each person's level of comfort, reliable air circulation, and each home is durable enough for water and moisture which are huge factors when building homes in Florida.
Lake Ashton's community make sure that your home will last many years, and offers the best products. Every area is targeted, paint, updated technology, insulating paints and flooring that will save you money.
The Environments For Living Program here at Lake Ashton, makes sure each home that is created is energy efficient, comfortable, safe, and have a great indoor air quality.
Lake Ashton is the ultimate retirement community. Health and fitness, a safe and environmental friendly homes aren't the only two things Lake Ashton offers. The Clubhouse offers 24/7 relaxation. The clubhouse has a full dining/lounge facilities, a grand ballroom, Four-lane bowling area, surround sounds theater, game room, library, Heated/master whirlpool spa, etc., are some of the rooms that Lake Ashton provides. Having time to relax after a long day is a must. Lake Ashton has a wide variety of activities/rooms to ensure relaxation.
Lake Ashton is an independent living community that is designed for seniors who are active, healthy and able to live without assistance.
Types of Retirement Communities
Age Restricted Communities are aimed specifically on people 55 years old or older.. Residents typically live independently, stay active, live a healthy lifestyle in a country club setting where they can take advantage of amenities such as a clubhouse, a golf course, walking trails, hobby centers, computer labs, and other spaces. These communities typically do not provide increased care or health-related services. Outdoor maintenance normally is included in a monthly homeowner's association or condominium fee. Age Targeted Communities are similar to Age Restricted Communities except for the fact that they don not target a certain age. Leisure Communities are another option of retirement community. Homes in leisure communities are designed for singles. There are no age restrictions. The environments often include amenities such as clubhouses, golf courses and community pools in resort like specialties.
How to pick the best senior community
Before the process of deciding on a location, it is important to have kept a few ideas of what kind of community you want to live in. Lake Ashton is a more independent and self-care community, and allows you to stay active and relaxed for the rest if your days. Count on friends and family members to help guide to into the perfect place for you! Really make sure you research what it is you want. Understand and having a grasp of your different options of living and service offered at each community.
Narrow it down to your most interested communities. It is smart to take into account prices, location, services, how it will benefit your life, and having done research will be really helpful.
Tour your local retirement communities to get a better understanding of what it is really like. Evaluate your options and, if possible, attend a community event or social.
It will most likely take more than one visit to make a decision as to whether or not a community is right for you. Set up appointments, meetings, and take your time to call the representatives to go over any extra questions you may have.
How Do You Know You're Ready to Move?
Before automatically saying "I'm not ready for a retirement community," it's important to ask yourself questions such as: What makes you ready to move, even though you are healthy?, Isn't a retirement home for "old people"?, and What do I need to do to make this happen? After you have obtained the particular information from retirement homes and have thought about what it is you want and have set goals for yourself you will be on the right track. Lake Ashton is an an amazing place to stay active and get the chance to meet great people.