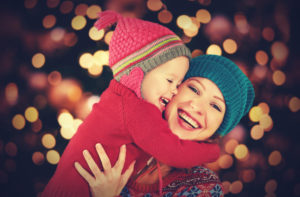 The holidays are a special time of year, especially if it's one of the few times a year that you get to see your grandkids. Whether you go to visit them or they come to stay with you over the holidays at your retirement community in Florida, there's an urge to make as many wonderful memories as possible. However, there can also be family stress if there's miscommunication with your adult children regarding the grandchildren. To keep the peace while also getting to forge a strong bond with your grandchildren, here are some ways to approach your holiday plans.
First and foremost, it is important to respect your adult children's wishes regarding the grandchildren. From food to fun, make sure you're not overstepping any boundaries or going against their wishes. Your children are likely happy to be able to turn over some of the care of the grandkids to you, but they also don't want to be undermined. The best way to handle the holidays is to talk with your adult children in advance.
For example, find out what the parents are comfortable with in terms of the number, type, and cost of gifts you give the grandkids. It may be tempting to splurge, but the parents will know what the kids already have, what they play with, and they may not want to spoil the children excessively. Plus, with guidelines, buying children's gifts will be much easier.
You should also discuss in advance what the holiday plans are going to be. Don't assume what happened last year will be repeated. This is particularly important if there are multiple sets of grandparents in different places. So don't get upset if the family will be going to another set of relatives for the holidays. It's a balancing act for the adult children.
However, if you are lucky enough to spend some of the holidays with your grandchildren, try to think up some special traditions you can do with them. Just because you're living in a retirement community in Florida doesn't mean you have to go to the amusement theme parks. If you do want to go somewhere, take them to the Bok Tower Gardens or to some of the local parades or light displays. Or stay home and teach them how to make your favorite cookie recipe or let them each make their own tree ornament. These personal activities are the kinds of memories that will stick with them and that they'll remember fondly over the years.
Of course, for all of the planning and preparation, don't forget to let things happen naturally. Especially as the grandchildren get older, ask them if there are certain activities they'd like to do or at least offer up some new age-appropriate options. Over time, you'll soon start to recognize the activities and favorites that have become part of a family tradition.