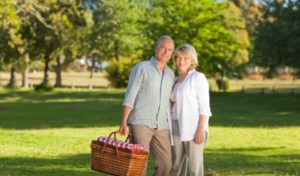 Spring is just around the corner, which often brings a desire to freshen up our homes and give them a thorough cleaning. While those living in a central Florida retirement community like Lake Ashton might not feel the same winter staleness as those in colder climates, sometimes it's good to go through and get rid of some of the clutter that tends to accumulate. Here are some handy tips to make spring cleaning more organized and at least a little bit easier.
First off, start with four boxes or bags to take with you as you move from room to room. You'll need a box for items you want to donate or consign, such as bed linens and clothing; a box for items that need to be repaired, such as shoes; and a box for things that are in the wrong place and need to be put away, such as earrings or paperwork. You should also have a trash bag to deal with stuff that just needs to go, from expired medicine to odd socks. You can always sort that bag out later for recycling if necessary. By having these boxes/bags, you're less likely to get sidetracked.
You don't have to do one room at a time; you can do one chore a day, moving through the entire house. For example, begin by tackling dust. Start from the top and take a broom to the ceiling and corners to get rid of any cobwebs and dust in each and every room. Then follow through and vacuum each room. While you're at it, you should consider taking down the curtains in each room and washing them or taking them to a dry cleaner. Curtains are dust magnets and can cause allergies. Don't forget to dust down your books and knick knacks, too.
Spend another day just focused on glass. Wash your windows (or hire someone to do it) and make sure all of the mirrors in your home get a good cleaning. Don't forget to clean any glass vases, clock faces, kitchen jars, and decorations that build up environmental grime.
You probably keep your kitchen clean, but sometimes your stovetops and ovens need a little extra elbow grease. Clean large and small appliances and don't forget to clean the vents at the bottom of your refrigerator. Toaster ovens, coffee makers, and all appliances should get a thorough cleaning, even the cords and plugs. It's also a good way to make sure no cords are fraying and becoming dangerous.
Spend another day focused on cleaning out cabinets, both in the kitchen and the bathrooms. Ideally, take everything out, wipe down the cabinets, and then only put things back that can still be used. Consider baskets and other organizers to keep everything accessible.
Don't forget to clean your remote controls, phones, ebook readers, tablets, keyboards, and similar electronics. Take the batteries out or turn things off completely to help ensure you get into the nooks and crannies without potentially changing important settings.
Finally, give the furniture in your home a good cleaning. You may want to spot-clean headrests and arms that tend to get dirtier, if it is safe to do so. At minimum, vacuum the cushions, under the cushions, wipe down the undersides of furniture where dust and cobwebs can collect, and even vacuum your mattress. Wash any furniture and pillow covers that are safe to be washed. Everything will look and smell fresher.
The best thing about retirement is the free time. Create a schedule of tasks and then spread them out over a time period that works for you. Do a little bit every day for a month; spend a week being more intensive; or make a chart that spreads out jobs over the seasons. Work out a schedule that works best for you and the life you lead in your central Florida retirement community. Or hire someone to clean and enjoy an afternoon fishing or hanging out by the pool. After all, you've earned your retirement!