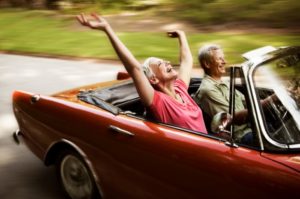 Anyone who has spent time in Central Florida will tell you how beautiful the Bok Tower Gardens are. If you've recently settled into the Lake Ashton retirement community in Central Florida and aren't familiar with this local landmark, this summer is a great way to experience it. As well as their usual opening hours and events, they'll also be hosting the Live at the Gardens Summer Concert Series.
Live at the Gardens Summer Concert Series takes place from June through September. The concerts are a fun mix of styles from a great lineup of top-quality musicians. The acts this summer are Ashley Liberty & Daniel Strange present "Hot Fiddle" on June 9, The Rowdy Roosters on July 14, Betty Fox Band on July 28, Mrs. Murphy's Chowder on August 18, and O-55 Show Band on September 8.
Each concert is held in the air-conditioned comfort of the Visitor Center and the shows start at 7:30 pm. The ticket prices for non-members are $30 per concert ($25 for members) or $125 ($120 for members) for the full five-concert series. During intermission, The Blue Palmetto Café and The Shop at Bok will remain open so you can make the most of the experience. Advance ticket purchases are required, so go ahead and book your place at these fun summer concerts in such a beautiful setting.
Tickets can be purchased through the Bok Tower Gardens website or take a visit to the Gardens during the day to enjoy the peaceful beauty, stunning architecture, and the daily carillon concerts at 1 and 3 pm. Bok Tower Gardens host a variety of events throughout the year, so you may well want to take advantage of membership for added discounts on all of the events.
This historic landmark is just one of the many attractions that residents of the Lake Ashton retirement community in Central Florida get to enjoy on a daily basis. From activities in the Lake Ashton community to the wealth of events, attractions, and entertainment available in Central Florida, you'll never be short of things to do.