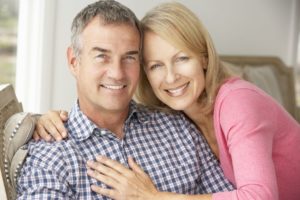 One thing that bibliophiles look forward to when it comes to retirement is the chance to sit back and enjoy all the free time to devote to reading. While this is something to enjoy year round, it's fun to have certain summer reads to enjoy at the beach or even by the pool in your Florida retirement community. Here are some of the hottest reads this summer.
I'll Be Gone in the Dark
Fans of true-crime stories will love this investigation into the Golden State Killer, a rapist-murderer who left women in California in the 1970s and '80s terrified. Police were stymied for decades. The author of the book, Michelle McNamara, relentlessly searched for information on who the killer could be, but sadly passed away before the book was finished. Her husband, comedian Patton Oswalt, helped get the manuscript published, just a few months before the actual Golden State Killer was finally caught.
The President Is Missing
Fans of James Patterson may be curious to read this thriller that he wrote with former President Bill Clinton. This action-packed novel is a perfect summer read as a president must go underground to save the world from a cyberattack. While it may not break new ground, the president as an action hero still makes for a great story to enjoy as you take in some summer sun and fun.
The Perfect Couple
Another ideal beach read is The Perfect Couple, by Elin Hilderbrand. The story takes place on Nantucket and does feature some characters from her previous novels, but it is a stand-alone novel that is ideal for those new to Hilderbrand. This murder mystery revolves around a bride-to-be who is found murdered on her wedding day. Suspects range from her fiancé to his mystery-novelist mother, who is suffering from writer's block.
The Outsider
Reading Stephen King will give you the chills, even on a bright summer day. Yet his thrilling novels are perfect reading material when you want to lie back in your lounger and get lost in a good book. This one harkens back to his earlier books as the story centers on the murder of a young boy and the search for his killer, which includes a popular youth baseball coach. However, as the investigation goes on, scary, supernatural events start working their way into the mystery. This has been a hugely popular book since it came out in May this year.
These are just a few of the great summer reads to enjoy at Lake Ashton, a premiere Florida retirement community, which includes its own library. Whether by the pool, at the clubhouse, or in the comfort of your own home, make sure you have some great books to enjoy this summer.