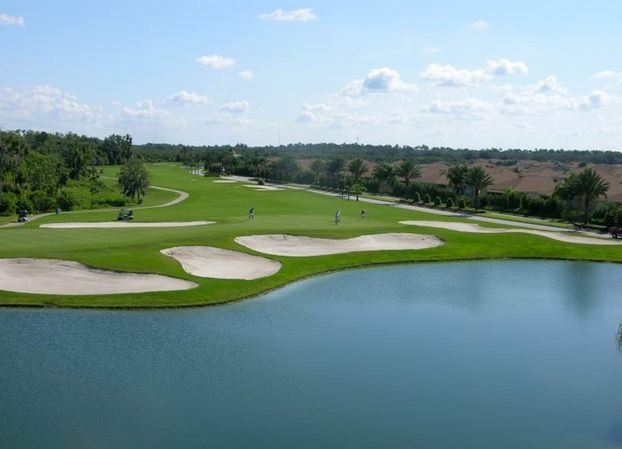 A Florida Retirement Community Where You Don't Pay Extra For Amenities
As you may well know, Florida has so many great retirement communities to move to. With its warm weather, pristine beaches, and beautiful state parks, The Sunshine State pretty much has it all. However, with so many options available, choosing the right retirement community can be a little daunting, don't you think? 
Naturally, retirement communities that offer a variety of amenities are likely to make their way to the top of your list. Another way to narrow down your list is to find out whether or not you need to pay additional fees for the various amenities offered at the places you are considering. As you can imagine, this could be an unwelcome surprise when you learn (after you've moved in!) that you now need to pay to use the tennis court every Friday for your weekly doubles match.
To help you out, here are a few ways to prevent this from happening:
Ask Upfront:

When you are visiting a retirement community or even chatting to them on the phone or over email, be sure to ask for a full list of amenities. And, make sure they share which amenities are free of charge and which you need to pay for.

Have a Think:

Once you've got the above information, have a look at what will affect you and what won't. For example, if you swim each day and access to the indoor pool is included it might be worthwhile considering. However, if you like to play golf a few times a week and you need to pay for each game, it might be a good idea to look elsewhere.

Check Their Visitor Policy:

If you often have family or friends visiting, chat to the retirement community and ask if your visitors will also have free access to the amenities or if they will need to pay.
However, the best thing to do is to look for a Florida Retirement community, such as Lake Ashton, that includes all amenities in their costs. By having free access to things like the pools, parks, courts, and fitness centers, means you'll be able to spend less and even save more. Having the amenities included means that you may even have some extra disposable money to put towards other luxuries such as eating out, going on holidays, or perhaps adding to your savings. 
At Lake Ashton, we have a huge selection of free amenities, you may never have to (or want to) leave! Lake Ashton's free amenities include:
Lake Ashton's Growing List of Amenities Include:

24-hour manned gatehouses

Boat Dock and Boat Ramp

Gated RV and Boat Storage Facility

Full Service Bank

26,000-sq.ft. Clubhouse

Restaurant and Lounge

Grand Ballroom

Live Entertainment

Activity Director and Lifestyle Staff

Movie theater

Bowling Alley

Fitness Center

Sauna

Library

Lighted Tennis, Shuffle and Bocce Ball Courts

Life-sized Chess

Manicured Gardens

Veterans Memorial

Outdoor Oversized Heated Pool

Master Whirlpool Spa

Billiard Room

Arts and Crafts room with Kiln

30,000-sq-ft. Health and Fitness Center

Wellness Director and Activity Staff

Multi-Level Fitness Classes

Sports and Aerobic Area

Wellness Seminars

Weight Room

Grand Ballroom

Indoor Track

Indoor Oversized Heated Pool

Indoor Whirlpool Spa

Indoor Basketball

Indoor Racquetball

Media Room

Library

Multipurpose Gathering Room

Saunas

Lighted Pickleball Courts

Lighted Tennis Courts

Computer Lab with Wifi

Two 18-hole Privately-Owned Golf Courses

Golf Professional and Staff

Pro Shop

Driving Range

Short-game area

Eagle's Nest Pub

Two Pet Parks
Remember, at Lake Ashton, you are a neighbor, not just a number. If you have any questions about our Florida retirement community amenities or would like to set up a visit and see them for yourself, please contact us toll-free at 1.866.525.3274. We look forward to providing the type of retirement you've always dreamt of, with all the amenities included!
Are you a member of our Lake Ashton Fan Club? Visit our Facebook Fan Page, Instagram, & YouTube Channel to get the latest updates on Lake Ashton.