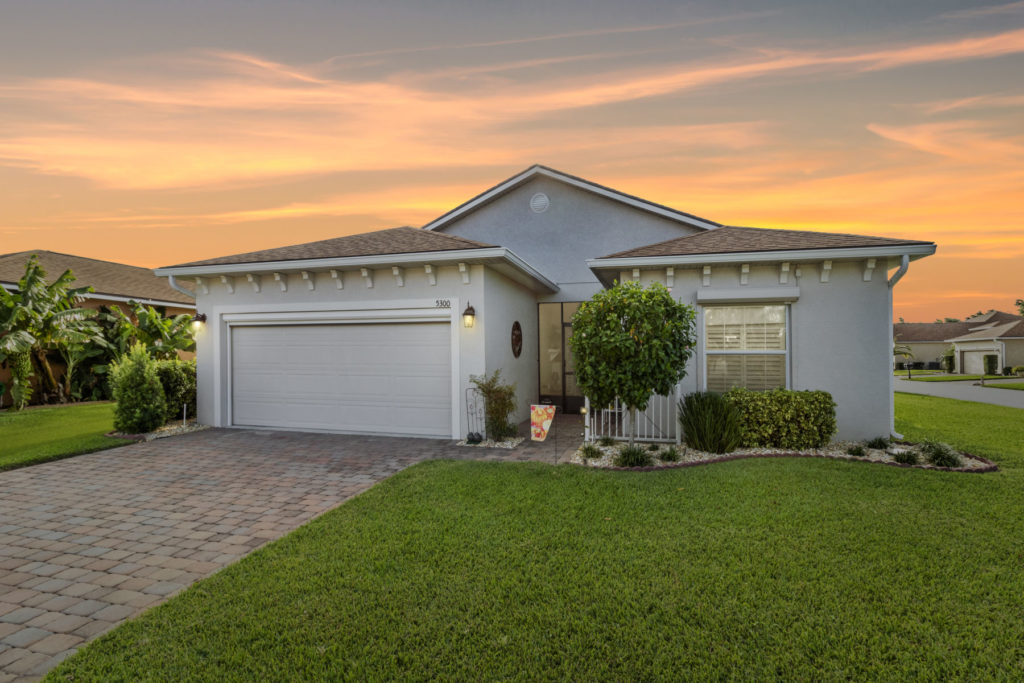 Lake Ashton's August Special 
While Florida gets visitors all year round, August is the Sunshine State's peak tourist season. While its moderate climate makes it a tourist hot spot, this is also one of the many reasons why it attracts folks looking to retire. Yes, Florida is geared for seniors in search of rest and relaxation, and it has been this way for a number of years. Did you know that Florida has the highest number of people over the age of 65, compared to any other state?
Lake Ashton's August Special
Lake Ashton is one of Florida's most sought-after retirement communities. Our prime lake-side location, expansive home layouts, and long list of amenities make it a top choice among seniors looking to retire in the area. And, to celebrate the height of summer, Lake Ashton brings you our August special. 
This incredible special includes the following: 
$7500 in Designer Upgrades:

You will receive

$7500 towards designer upgrades when you purchase one of the pristine model homes within the Lake Ashton community.
10-Year Home Warranty:

Each beautifully designed Lake Ashton home will come with a 10-year warranty, meaning that any structural and design repairs will 100% be covered.
1 Year Golf Membership Included:

Residents will also receive a full, one-year golf membership when purchasing a home in the month of August. Here's to finally having the time to play golf to your heart's content!
Certified Green New Homes:

At

Lake Ashton, we know that our residents want homes that are both energy-efficient and sustainability built. That's why Lake Ashton offers the Environments For Living® Certified Green program.
Lake Ashton's List of Amenities Include: 
As if you needed another reason to schedule a visit, below is a list of Lake Ashton's growing list of amenities for residents and guests to enjoy: 
24-hour manned gatehouses

Boat Dock and Boat Ramp

Gated RV and Boat Storage Facility

Full Service Bank

26,000-sq.ft. Clubhouse

Restaurant and Lounge

Grand Ballroom

Live Entertainment

Activity Director and Lifestyle Staff

Movie theater

Bowling Alley

Fitness Center

Sauna

Library

Lighted Tennis, Shuffle and Bocce Ball Courts

Life-sized Chess

Manicured Gardens

Veterans Memorial

Outdoor Over-sized Heated Pool

Master Whirlpool Spa

Billiard Room

Arts and Crafts room with Kiln

30,000-sq-ft. Health and Fitness Center

Wellness Director and Activity Staff

Multi-Level Fitness Classes

Sports and Aerobic Area

Wellness Seminars

Weight Room

Grand Ballroom

Indoor Track

Indoor Oversized Heated Pool

Indoor Whirlpool Spa

Indoor Basketball

Indoor Racquetball

Media Room

Library

Multipurpose Gathering Room

Saunas

Lighted Pickleball Courts

Lighted Tennis Courts

Computer Lab with Wifi

Two 18-hole Privately-Owned Golf Courses

Golf Professional and Staff

Pro Shop

Driving Range

Short-game area

Eagle's Nest Pub

Two Pet Parks
Top Reasons To Stay in Florida:
We know we've mentioned these before, but let's recap why Florida is the place to be for the retiree:
There's Lots of Sunshine:

The land of juicy oranges, swaying palm trees, and white sandy beaches boasts long, hot summers and short, dry winters. In fact, Florida has an average of 230 days of sunshine. So, no matter where you are in the state, the sub-tropical climate means good weather all year round. 
Tax Breaks for Seniors:

As most of you may know,

Florida is tax-friendly for retirees in Florida, which means that seniors will be able to keep more of their income retirement. Plus, the state does not tax on retirement income or Social Security benefits. 
Active Social Life:

Because Florida attracts seniors from all over the US, many are away from their home state, and, therefore, their beloved family and friends. But, with so many other seniors in the same boat, Florida is the ideal place to meet people and make new friends.
Travel is a Breeze:

Florida is home to several international airports, making it easy for family and friends to visit regularly, and for seniors to also visit their loved ones. Of course, international airports also mean active seniors can still continue to travel and see the world.
Health Care is World Class:

Due to the high concentration of seniors in and around Florida, this has led some of the best geriatric professionals flocking to the Sunshine State, giving Florida's seniors some of the best medical care in the world. 
As always, at Lake Ashton, you are a neighbor, not just a number. Our dedicated team looks forward to helping you build the retirement home you've always wanted. To find out more about our August Special, give us a call at 1.866.525.3274 toll-free!
Are you a member of the Lake Ashton Fan Club? Visit our Facebook Fan Page, Instagram, & YouTube Channel for additional information, updates, and more!