Why Central Florida is The Best Place to Retire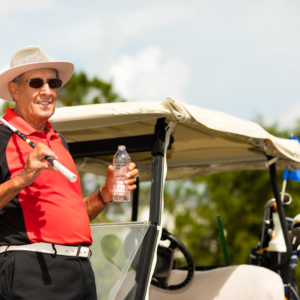 When you think of retiring…warm weather, beaches, and slow living come to mind, right? It's no wonder coastal spots around the country are hot property for many retirees. However, with coastal towns and cities often comes raging storms and devastating hurricanes. And, both can destroy everything in their path, including your beloved retirement home!
Avoiding High-Risk Areas – Low lying areas prone to storm surge & flooding. 
Storms in recent years have increased in intensity and have destroyed many miles of Florida coastline. Would you have the resources to cope after a major storm? Besides potentially losing your home and your belongings, could you afford the insurance and the tax hikes that we've seen in the aftermath of recent hurricane-related damage? These are all important things to consider when thinking about purchasing a retirement home. So, with this in mind, where are the best places to retire that still offer you warm weather without unpredictable storms and hurricanes? Enter Central Florida. 
Central Florida offers you all the perks of the coast, however, storm surge is not a threat. Lake Ashton Retirement Community is located on some of Florida's highest land elevation, making it one of the most protected areas within the state. Choosing to live in a retirement community such as Lake Ashton, will provide you peace of mind, knowing that your golden years won't be impacted by a devastating storm.
Location, Location, Location Is Everything When Retiring To Florida.
On top of being in a hurricane and storm-free area, Lake Ashton is also located between Orlando and Lakeland–two of the top ten ranking cities to live in Florida. What makes these cities so great? We take a closer look below: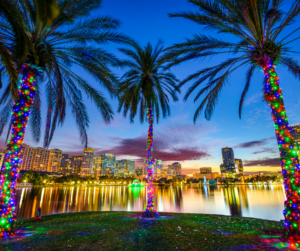 Orlando: Besides the pull of Disney World, SeaWorld, and Universal Studios, Orlando is a major travel hub with not 1 but 3 international airports. On top of this, it also offers visitors a vibrant arts and culture community. Sports fanatics will be pleased to know that Orlando has three arenas and stadiums in downtown Orlando alone, meaning there's never a shortage of sporting events to attend. While Orlando is an urban city, it is also full of wonderful parks and lakes to enjoy.
Lakeland Florida: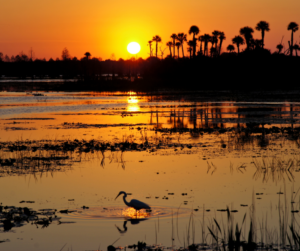 Named for its 38 beautiful lakes, the residents say that Lakeland is infused with Old Florida history and an abundance of natural beauty. The relatively small metro area has a distinct small-town feel, which is a welcome change for those wishing to leave behind big city living. Did we mention there are nearly 40 parks too? 
Visit Lake Ashton Today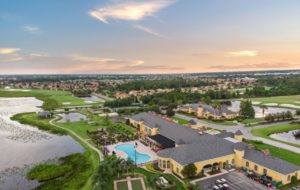 Lake Ashton is one of Florida's most sought-after retirement communities. Our prime lake-side location, expansive home layouts, and a long list of amenities make it a top choice among seniors looking to retire in the area. At Lake Ashton, you are a neighbor, not just a number. Our team looks forward to helping you build the retirement home you've always dreamed of. To find out more about Lake Ashton and all that we have to offer, give us a call at 1.866.525.3274 toll-free or pop in for a visit.
Are you a member of the Lake Ashton Fan Club? Visit our Facebook Fan Page, Instagram, & YouTube Channel for additional information, updates, and more!